In the past few weeks, Teach With Africa welcomed four interns from CapeTown, South Africa accompanied by Hassiena Marriott, the Head of Education with the Global Teachers Institute. Teach With Africa's Educators' Exchange Program, in collaboration with Flora Mugambi-Mutunga, TWA's Senior Community and Education Consultant, and The Global Teachers Institute sponsored this enriching opportunity.
Each student had a residency with peer independent schools and was tasked with creating an Action Research Project that involved comparing and contrasting different learning approaches and resources in different environments.
Nosipho Qongo (Town School for Boys) focused on differentiated learning, Courtney November (The Hamlin School) focused on promoting reading culture in South African public schools, Esethu Jelemsi (Cathedral School for Boys) focused on behaviour management in the classroom, and Bhongo Mkonto (Katherine Delmar Burkes) focused on building a love for mathematics.
The TWA/GTI Interns will fine-tune their Action Research Projects and present their findings to a larger audience at the July Global Teachers Institute Axis Summit in Johannesburg. In addition to their residency at their assigned schools, the interns visited Gateway Middle School, The Bay School and St. Ignatius.
As part of expanding their global networks, the interns also attended a Bay Area TWA alumni reception hosted by Juan-Pable Caceres, a TWA 2023 Bay Area cohort Fellow.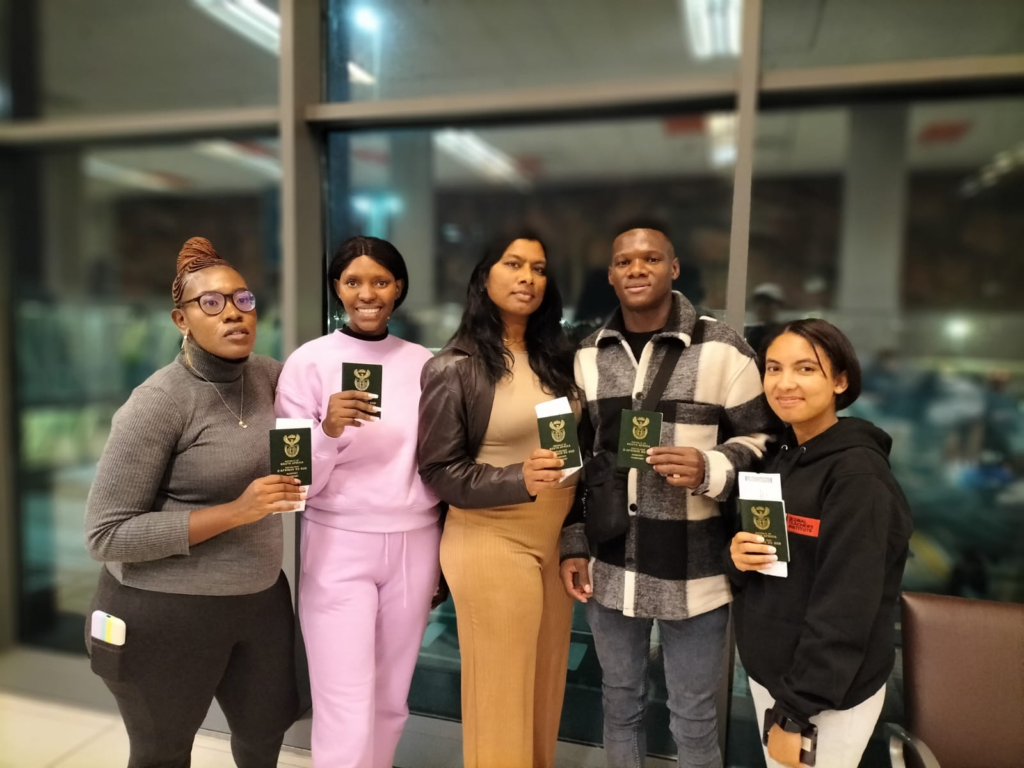 Our interns returned home on April 7th with an experience that benefited all of us. Hassiena Marriott, Interim Executive Director and Head of Education shared that she "can really see how the teachers and Fellows are genuinely invested in the work that they are doing. It goes beyond just friendships and being nice. They truly believe in what they are doing. That is what made our experience absolutely exceptional."
She also highlighted that "Initially, there was just a spark and thanks to Flora and Teach With Africa it is igniting something in everyone, and it has really lit a flame. The more oxygen you give to a fire, the flame just gets bigger and bigger, and that is how my feelings progressed as our trip went on.